Amazing Kids Party Games Ideas!
"Let's Pamper Our Kids & Make Them Feel Special!"
It's Party Time Li'l Musketeers!!! Lets "Rock n Roll"…
These kids party games will set the house on fire with the ha,ha…ha…ha's and Yeppee's & Yaahooo's!!! of our lovely kids.



A few words of suggestion before we embark this "Roller-Coaster" journey…
The children party games ideas enlisted in this section has been categorized broadly into:
A special section of Online Halloween Games contains some quality, hand-picked and safe games that our kids can enjoy at home.
Organizing a family get together or any theme party at home is a very delightful moment but at the same time it can be challenging to put the things together. When the kids are around we have to be on our toes and what best than to have some laughter packed and fun filled kids activities that make them happy and keep them fully entertained throughout the evening.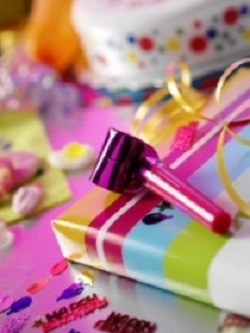 When the bell jingles & Santa is in town… Christmas Party Games makes the kids jumping up and down!!!
When the Halloween looms, witches fly on their brooms…Halloween Games ensures kids don't sit in gloom!!!
When the Easter is there, we find eggs & bunnies everywhere…Hey you Li'l one! Don't just sit there…look Easter Games are here!!!
When your birthday comes, you get the birthday bumps…make your buddies insane with these Birthday Games!!!
These games are suitable of all age groups from 2-12 years. Don't hesitate to mold these games for other party themes by adding your own twist... Do check out My Tip at the end of every game for that!
So, Moms & Dads…Peters & Kellys…Fasten your seat belts!!! Here we go…



Return from Kids Party Games to Kids Games Ideas Home