Creative Dress Up Games for Kids.
"Let's Pamper Our Little Angles!"
"Bonjour et bienvenue! (Hello & Welcome) to the web's most original collection of dress up games for kids."


Dressing up, for girls, means Fashion & this is how one would have greeted you in Paris, the fashion capital of the world!
It is said that a woman's first love is shopping & fashion and the little girls are not far behind. I have seen my younger sister, when she was a little girl, spending hours in front of the dressing table trying to emulate all possible looks that she can using my mom's wardrobe. Hats off to such passion!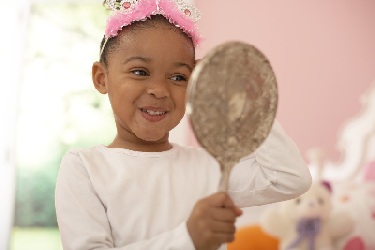 Following are some of the creative kids dress up games and activities that the lovely kids can try at home along with their friends. Off course, a little helping hand from your side will always be appreciated, especially when it comes to buying/renting some stuff or lending your wardrobe and makeup kit generously!
Always remember a magical secret of being a supermom "become kids with kids and enjoy the show!"



Indian Wedding Theme
Theme Trivia
Indian weddings are often labeled as "Big Fat Indian Weddings" because everything & everyone involved in it is larger than life! The bridal dress, the makeup, the ambiance, the guests, the celebration etc. every single thing gets as colorful and bright as one could dream of.
Considering the above fact it is quite tedious to create the whole scenario, therefore, the best way the girls can enjoy playing this dress up games for kids is to mimic the key part of any Indian wedding i.e. "The Jaimala".
In "Jailmala" ceremony The Bride and the Bridegroom put floral garland around each other's neck and sit on a specially decorated sofa to greet the guests.
Materials Required:
Some floral garlands from the local bouquet shop.
A few Saree & Blouses (traditional Indian women attire).
Facial make up kit.
Some jewelry such as bangles, necklace, rings, armlets, anklet, waist belt etc.
A bridegroom's turban.
An Indian bridegroom dress.
Fancy decoration supplies to decorate the Bride and Bridegroom sofa such as fancy laces, some flowers, fancy sofa covers etc.
A digital camera.
How to Play:
The Indian wedding themed dress up games for kids requires at least two girls to enjoy the play. One can be dress up like a bride and other as a bridegroom.
More girls means more helping hands and more fun. Just ensure that the required dress up supplies are sufficient enough.
Moms can open the wardrobe for the little girls so that they can use whatever stuff required by them, especially the makeup kit.
A lot of images and videos can be found on Google to help find images and videos of Bridal makeup, dressing, how to drape a Saree
If there is a group of 5-6 girls playing this game then split them into two. One group can dress up as brides and other as grooms. If boys in the house are also eager to join, then what else you can ask for!
Once kids are dressed up as brides and bridegrooms ask them to wear floral garlands around their neck.
Decorate your living room two-seater sofa with ribbons, laces and fancy sofa covers. Flowers can also add to the freshness of the decor. Just pin up some flowers around the sofa or sprinkle rose petals all over it.
One can also make flower strings at home. For this, just take a bunch of thick flowers having thickish base like Rose and Marigold sew them together like a necklace using a needle and a string.
Make use of these fresh flower strings to decorate the sofa and the walls/ area around it.
Once everything is set, it's time to take the center-stage! Kids can come as couples and sit on the sofa as bride and bride groom while others, waiting for their turn, can click some memorable photographs.
After this the couples can also play the following India Wedding games.
My Tip for This Dress Up Games for Kids : A couple of Indian Wedding themes games that kids can enjoyed. These are real games that are played in many Indian families as a part of wedding culture and tradition.
Find the Wedding Ring :

Take a broad casserole, as big as you can, or anything like that and fill it with milk. Dip a Wedding Ring in it and cover the milk with a layer of floating rose petals. Now, the Bride and Bridegroom will dip their ring finger in it and search for that wedding ring. The one who finds it Wins!

Who is My Bride :

Make all the girls dressed as brides sit in a row and blindfold a groom. Ask him to go to each and every girl and identify his bride correctly. He can only hold the hands or touch the wedding ring to make a guess. If he is right…he Wins!

Gender Swap Theme
Theme Trivia
All you little Macho Gentle-Women & Pretty Men! Are you ready for the Prom Party tonight?
As the name of this dress up games for kids suggests, it's about boys dressing up as girls and vice versa.
All you need is a couple of guys and a couple of gals (at least). Pop-in a Jazz CD and there you go!
Materials Required:
Boys Tuxedos.
Girls formal gowns or short Prom dresses.
Some Carnation/ Clove Red/ White Gardenia flowers.
Some corsage bouquet (to be worn around wrist).
A makeup kit.
How to Play:
For this dress up games for kids give separate rooms to boys and girls to dress up for the prom party.
Set the time limit, say 1 hour.
Keep all the girls dress-up stuff in boys room and boys stuff in girls room.
Boys have to get ready for the prom party but the challenge is – they have to dress and act like girls. Similarly, girls, on the other hand, have to dress and act like boys.
Boys may decide mutually upon – who will wear which "Gown" depending on their sizes and taste.
A taller one might like to wear a long formal gown and a shorter one might consider wearing a short "Prom Special" dress.
As a custom every "Pretty Man" would have a select a "Boutonniere" out of the given choices (Carnation/ Clove Red/ White Gardenia flowers)that he has to tuck into the lapel buttonhole of his partner "Gentle-Woman".
The Mom's makeup kit is there to be used generously. Boys may use the eye shadows, lip liners, lipsticks, eye liners, nail polish, rings and accessories etc. as much they desire.
Hey Boys! Don't forget to wear the high heels…
Now, over to girls!
Just like boys, girls may decide mutually – Who will wear which Tuxedo depending upon their sizes and taste.
A girl may like to put on a Tie while other may give a try to a Bow. After all, its Prom party and like a "Gentle-Woman" she would like look "Dapper".
But what about tying the Knot of a Tie or a Bow?
As a custom every "Gentle-Woman" would have to a select a "Corsage" that she would give to her partner "Pretty-Man" and he would wear that around his wrist.
Dad's wardrobe is there for the taking. Girls may use the Musky perfume, cool cufflinks, wrist watch, etc. How about an Aviator glasses from Ray Ban?
Caution Girls! You have not tied the shoe laces properly…
Once everyone is dressed-up and ready to groove, get them together at a central place. Your living room would be the best.
But before that write all the names on separate paper strips and put them in 2 different bowls, one for boys and other for girls.
Ask a "Gentle-Women" to come forward and draw a name of her partner "Pretty-Man" and vice versa.
Once the partners are decided let the kids dance on the music for a while and enjoy the party!
My Tip for This Dress Up Games for Kids : Spice up this dress up games for kids by starting a round of the super hit party game "Musical Chair", and don't forget to capture these moments through your handy-cam and digi-cam. Run a flash back to your High School days… How about crowning a Prom Prince & a Prom Princess!

Mix & Match Fashion Show
Theme Trivia
A dress up games for kids is incomplete without a fashion show. Come let's organize a trendy, glamorous, dazzling & Paparazzi-blitz girls fashion show at home with Mix 'n' Match theme!
Materials Required:
Plenty of dresses.
A CD player.
Some fancy light strings.
Some chairs.
A couple of makeup kits.
Accessories like flowers, hair accessories, sun glasses, a handy-cam, a digital photo camera.
How to Play:
If you have girls at home then ask them to call their friends with all their favorite dresses, clothes, shoes/ sandals, accessories and stuff to your home to dress up games for kids. More the girls more the fun!
In the meantime select the best portion of your house most suitable to create a "Virtual Modeling Ramp". A gallery or a passage way between the rooms is the ideal place for this.
To give a nice lighting effect to this virtual ramp just switch on the lights of passage way and try to keep the surrounding areas on dim light (not complete dark).
Take out your Christmas colorful lighting strings and put it across on the walls of the ramp area. This will give a nice color effect to the fashion show.
Put on a nice background music on your audio system. Choose a peppy number to set the mood of this dress up games for kids. The latest hit from Lady Gaga should stick!
As the kids arrive with their stuff collect all of them and segregate them in separate pools of denims, tees, tops, gowns, pants, accessories (bags, goggles, hair accessories, kids jewelry, etc.)
No dress up games for kids is complete without makeup, so moms can lend their makeup kits to their lovely little fashion models.
As a professional fashion choreographer would like – make the ramp circuit a closed loop, i.e. kids enter the ramp from one room, show-off their outfit and then retire back to the same room. Call that room as "Dressing Room".
Just ensure that the "Dressing Room" is spacious enough so that all the Li'l models, the dresses, the accessories etc. all can fit in and still sufficient space is left for the kids to dress up. Also, the Dressing Room must have a dressing table.
Before the fashion show starts give a brief orientation to the kids on what they have to do and how. A good idea is to show them some real Ramp modeling fashion shows videos on Youtube. This is will help them get the feel of the things. Let them copy the style and attitude of supermodels like Naomi Campbell, Cindy Crawford and Gisele Bundchen!
To give a more realistic feel to the dress up games for kids, line up some chairs in front of the ramp or along the sides of the passage ways (if space allows) for the audience to sit and appreciate the kids fashion show. One can also fix video camera at the front side of the ramp to record the whole activity. The Li'l models can show their moves either to the audience or the camera.
Audience can be anyone, say like – the girls who are too shy to participate, the boys, the parents and grandparents.
Once all the preparations is done, a couple of moms can help the girls inside the Dressing Room.
Let the girls choose their dresses on their own as they can mix and match anything from a huge pool of clothes segregated properly. Let the girls use their own taste and judgment (the real fun lies in that only). Moms can help them dress up quickly, apply makeup etc.
When this fashion show themed dress up games for kids starts, one girl will emerge from the Dressing Room at a time and walk on the ramp in her own style and attitude. After posing for the audience and the flashing cameras the girl would then get back to the Dressing Room and the next girl in line would come up.
The rounds can be based on a theme like – "Cool Denims", in this theme all the girls would wear something that is made of denims - pants, jackets, or even caps for that round. Similarly, the next round could be of "Smart Checks".
The girls have to really fast in this dress up games for kids as they have to change pretty quickly from one dress to another.
My Tip for This Dress Up Games for Kids : If the boys are also interested to play as male models in this dress up games for kids then what else you can ask for…Let them join the forces with their stuff and allocate a separate room for them. Assign a couple of Dads as in-charge of their "Dressing Room".Ideal set up would be - a boy and a girl walking the ramp together!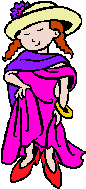 Mismatch Favorites
Theme Trivia
Every kid has a favorite character that may belong to a comic, a cartoon character, from history, from T.V. shows, from real life people, etc. They are always fascinated with the way that character moves talks, his/her style, his/her antics and especially his/her Dress up.
Is your daughter a Barbie fan? Then how about dressing her like one? But wait there is a twist here…Barbie has to wear cowboy hat with a rubber slippers, pink nail polish and purple lipstick!
Materials Required:
Dresses to match the theme.
Shoes.
Makeup Kit.
Some stationary items like scissors, markers, colors, construction paper, etc.
Accessories like hair bands, rubber bands, sun glasses etc.
How to Play:
Let me give you an example of my son Pratham. Since he simply loves Spiderman and Army Commandos/Marines, therefore, I decided to dress him up as a "Spidermando"!
Here is how I worked out this dress up games for kids. I bought a kid Spidey dress from a local costume shop. The funny part was – the Spidey pants was actually a half pant (shorts). We had a toy machine gun at home, I used it as my little "Spidermando's" weapon.
I took out his woolen black gloves from the winter's wardrobe and then I searched for my dad's old fashioned scooter helmet.
Once the helmet was found, I bought an army texture green paper and pasted on it. It gave a very authentic army soldier helmet look to my dad's good old scooter helmet.
For the footwear of my "Spidermando" I had two choices, whether to give it an Army Marine look or Spiderman look. As my son is a huge Spidey fan so he already had a "kiddy-spidey" style shoes with a red colored web like pattern on in.
As an unbiased dress up man for Mr.Spidermando, I decided to go for both. I made him wear his navy blue school socks on both his feet with a kiddy-spidey shoe in one leg and his black colored school shoe on the other.
How good can "Spidermando" be without anything on his face? So, I dipped three fingers of mine into three bottles of water colors (blue, red and green) and ran them diagonally over his face gently. I painted two such stripes so as to cover his entire face.
My "Amazing Spidermando" was ready to swing with his machine gun blazing!
Similarly, you can create your own dress up games for kids simply applying your own creativity and imagination.
Let's suppose we have girls at home. If she likes characters like – Jasmine (Alladin) and Wonder Women then dress her up using this Mismatch theme.
Buy a decent sea blue colored classic baggy Harem pants with a sleeveless matching short length top.
Buy a sheet of glossy golden colored construction paper and cut out a crown shaped strip out of it. At the center draw a start with a pencil and colored it red.
Paste this on the regular hair band of your daughter. This way you have made the head gear of the Wonder Woman.
To make the high ankle boots of the Wonder Woman buy two sheets of red colored construction paper. Cut it out in the shape of high ankle boots and tape the ends in such a way that it can be worn over the shoes. The idea is to form paper shoe such that the kid can slide her feet into it.
To form the wrist guards, get a silver colored construction paper and cut it into two halves. Fold the halves in such a fashion that it forms a hollow cylinder. Tape the ends securely and gently slide it onto the wrists of the kid.
Once all the stuff of this dress up games for kids is ready, dress up the girl and put on some Jasmine style or Wonder Women style make up. If the child's hair is long then tie them up like Jasmine or if the hair length is short then let it be open and straight like a Wonder Woman.
Whatever idea you choose don't forget to click some memorable photographs!
My Tip for This Dress Up Games for Kids : How about creating some more "Mismatch Favorites" or "Fusion Characters" dress up games for kids? Try to mix and match hot favorites of girls like – Disney Princess, Dora the Explorer, Justin Bieber, Hannah Montana, etc. and let them go ecstatic in front of the mirror!
Do You Have Your Own Memories to Share?
If you have little girls at home then you must be having some magic moments to share...

Share your ideas and themes with other visitors here and give your valuable contribution in creating the web's most amazing pool of Dress up Games for kids!

You can also upload those special pictures here & I will create a separate webpage for you showcasing your own creativity to the whole world to admire & enjoy!

Not only this, you can also share that page among your friends and family & invite them to comment on it too!

Return from Dress Up Games for Kids to Kids Games Home Page
Ideas Finder!
Your Complimentary Gift!