Kids Games Videos & Previews.
"Because A Video is Worth A Million Words!"
Hey folks, welcome to the "Test Drive" zone! This kids games videos section would give you the Look n Feel of the games whose ideas and recommendations have been shared on this website.


It is rightly said that "If a picture is worth a thousand words then a video is worth a million words!"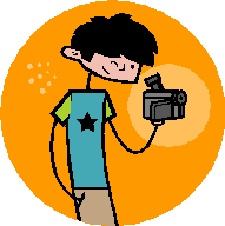 So, if you liked a kid's Video Game but want to know how exactly it would look on screen, or you have read the review of a kid's Board Game and wish to check out what exactly is the game-play, or maybe you want to buy a brainy kid's Puzzle but beforehand you intend to find out how good it would be for your child then, find your answers through these high quality kids games videos that have been sorted out especially for this purpose.
You can browse through the videos, category wise, from the drop down list below:

Do You Have Kids Games Videos to Share?
Have you hosted a Birthday party or Christmas party for your kids and captured the giggles of guests playing Party Games?

How about the sharing the video of kids playing team building game like "Tug of War" during a Camp?

Do you have a creative bend? Why not make your own video review of a new kid's Video Game, Puzzle or Board Game that you have just bought for your loved one?

Having kids at home provides ample occasions when we can capture the special moments in our Handycam.

Here is a platform where you can share your lovely videos with the world & thereby give your valuable contribution in creating the web's most amazing pool of Kids Games Videos.

Simply upload your video on YouTube by creating a free account and share the link here. I will create a separate webpage for you showcasing your own creativity to the whole world to admire & enjoy.

Not only this, you can also share that page among your friends and family & invite them to comment on it too!

Check Out the Kids Games Videos Shared by Others
Click below to see contributions from other visitors to this Kids Games Videos pool...

Return from Kids Games Videos to Kids Games Home